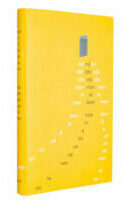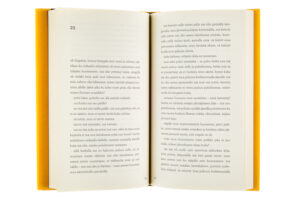 Heikki A. Kovalainen
Mädän elämän alkeet
Published by Teos Publishers
Printed and bound by Bookwell Oy
Graphic design Markus Pyörälä
Paper Enso Creamy 70g
Typeface AT Triumvirate, Chaparral Pro
Hand-warming book both in shade and shape, leading thoughts from prose towards poetry with its sympathetic form. Cover typography follows the concrete tradition of poetry and fits well with the small-cap broken prose inside. The layout of the pages is kind and airy, the yellow cover opens a window for the light to shine.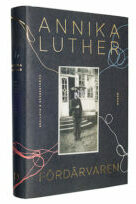 Annika Luther
Fördärvaren
Published by Schildts & Söderströms
Graphic design Otto Donner
Printed, reproduced and bound by Oy Nord Print Ab
Paper Munken 90g
Typeface Adobe Caslon Pro, Neutra Text
On the cover of Fördärvaren is a mysterious photo where the human face is hidden. Why? Why do all the loose threads lead to that person? After these questions have been awoken the fresh colours of the headband and the flyleaves and the layout rich in photos almost force into reading the novel, to find what's hidden under the dust jacket.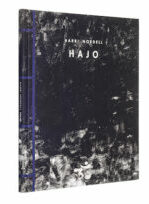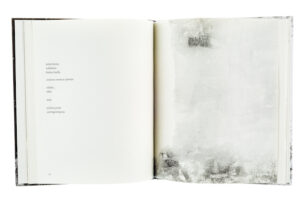 Harri Nordell
Hajo
Published by WSOY
Printed and bound by Bookwell Oy
Reproduced by Keski-Suomen Sivu Oy
Graphic design Marjaana Virta
Paper Munken Print Cream 15 115g
Typeface Arno Pro 11/14 pt
Hajo's grounds are on unfaltering minimalism. The chaotic, spiralling world, represented through the illustrative supports the poems in an unexpected way, bringing in not just the rhythm but also moods and associations that otherwise might not come to mind. Almost unnoticeable use of colour violet stimulates.