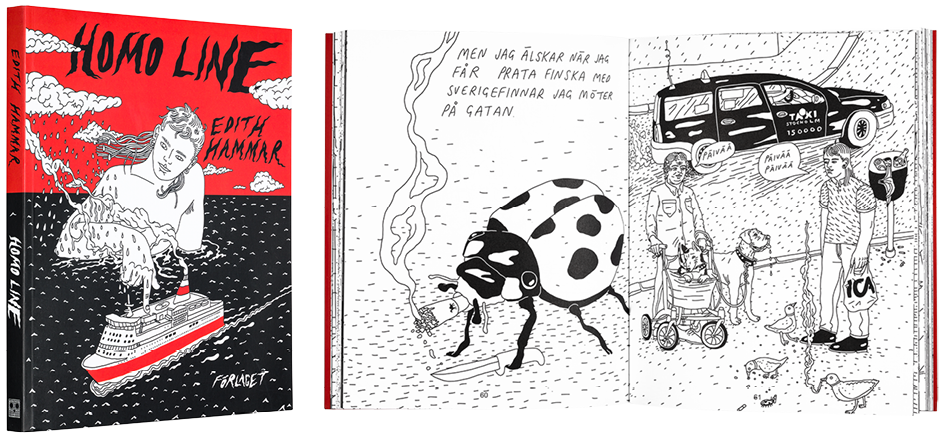 Edith Hammar:
Homo Line
Published by Förlaget
Graphic design and illustration Edith Hammar
Printed and bound by UAB BALTO print
Paper Arktika 250 g/m2
Typeface Hand lettering
With its restless and unapologetic style, Homo Line will bypass the queue to be one of the select Finnish Alternative Comics. The look is strong and graphic, illustrations in black and white with an addition of stinging red in the cover. Even though the panels are full to the excess, the grotesque story supports the narrative. This comic is proudly exactly what it is, which doesn't happen too often.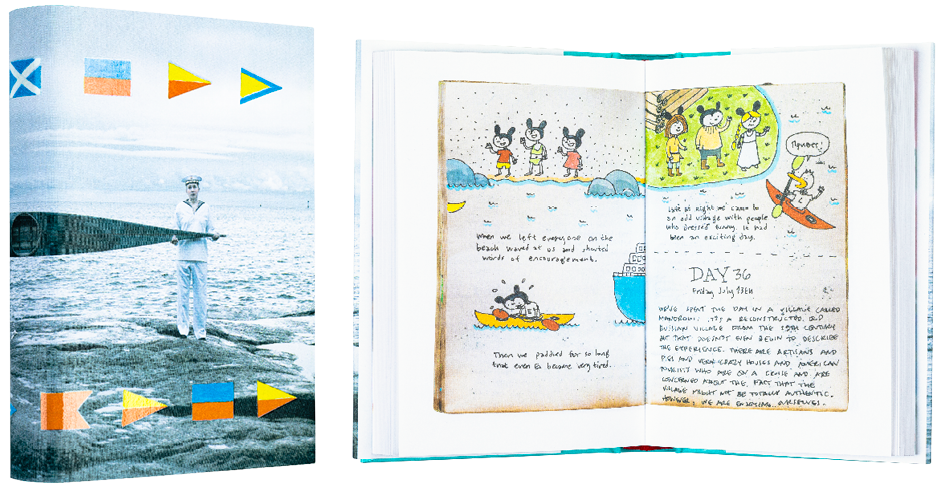 Kaisa Leka – Christoffer Leka
Russian Diaries
Published by Absolute Truth Press
Graphic design Christoffer Leka
Illustration Kaisa Leka
Printed by Oy Painotalo tt-urex Ab
Paper Munken Polar 130 g/m2
Typeface LTC Remington Typewriter
A combination of prose and comic, this is a well thought beautiful book about a kayaking trip from the White Sea to St. Petersburg. Log markings connect with sketches and maps done under journey, notebook appearance paints scenes of action in an expressive way. Original storytelling benefits occasionally from Cyrillic alphabet. The Jury approved also the charming attachments and flowery design imitating a Russian scarf on the flyleaf.