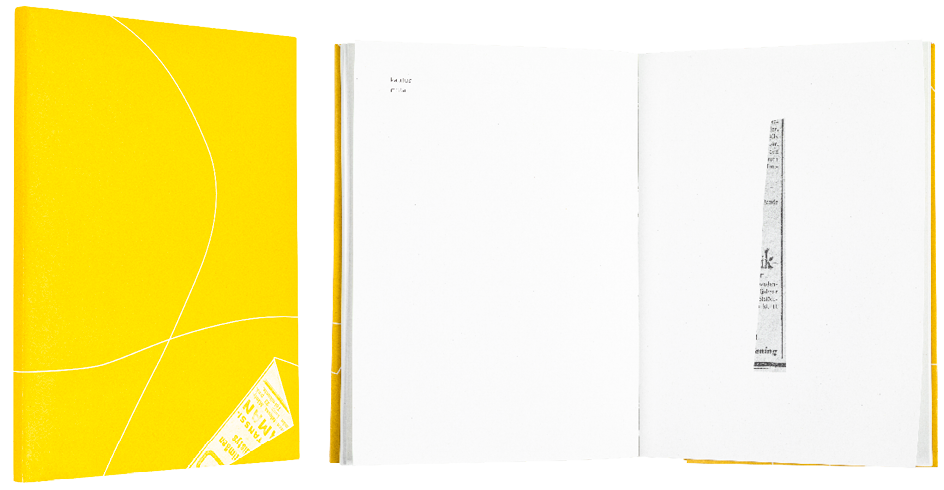 Maarit Mustonen
/\/\/\/\/\/\/
Published by Self-published
Graphic design Arja Karhumaa
Reproduced by Maarit Mustonen
Printed by Kirjapaino Markprint Oy ja Painotalo Plus Digital Oy
Bound by Esko Salonen / KingBook Ky
Paper Cyclus Offset 90 g/m2
Typeface Citizen Light, Neue Haas Grotesk
Original, enchanting, presenting itself with minimalism. Sewing patterns that great-grandmother hid under the floorboards gain a new life in this book of fragmented bits of clippings and pictures stuck to the patterns. Surprising pink of the back leaf is on a par with ochre of the cover. Combination of colours is charming.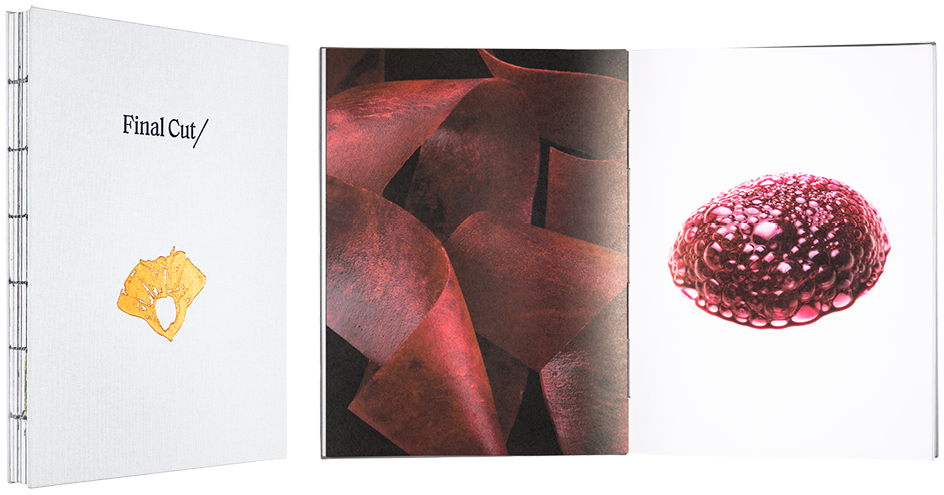 Asko Mäkelä (Juha-Pekka Laakio, Pekka Terävä ja Eero Heikkinen)
Final Cut/
Published by Olo Group Oy
Graphic design Eero Heikkinen / Flake Company Oy
Photography Juha-Pekka Laakio
Printed and reproduced by Kirjapaino Markprint Oy
Bound by KingBook Ky
Paper Munken Polar 200 g/m2
Typeface Saol Text Thin & Light
Final Cut is a wonderfully different, large, visual, delicious, bold, and even impudent coffee table book about food. Beautiful, grotesque, meticulously set up photos of portions approaching art, shot from short distance. Book is well bound and opens fine. The style is unceremonious, out of love for all edibles.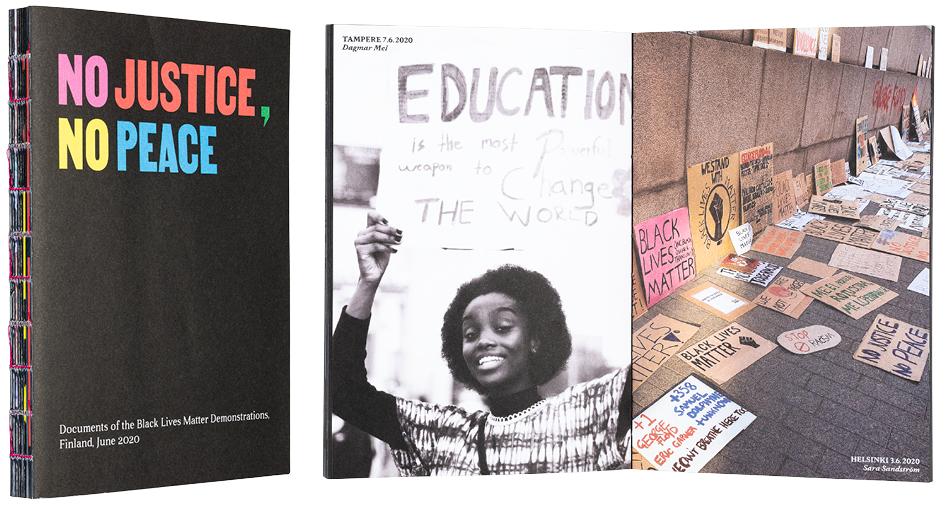 Nathi Sihlophe – Nora Sayyad – Annika Leppäaho
No justice, no peace – Documents of the Black Lives Matter Demonstrations, Finland, June 2020
Published by Self-published
Graphic design Annika Leppäaho
Printed, reproduced and bound by Tallinna Raamatutrükikoda Oü
Paper Munken Lynx Rough 120 g/m2
Typeface Martin, Beau, Dapifer, Crispy, Format 1452, Halyard Display ja Paste
This pamphlet of a book is at the same time rough and spontaneous, and a skillfully created entity. Alternating black and white with colour photos, and longer texts with spread-sized slogans create an intense, fast-paced mood. This is an impressive example on how the form and content create a seamless object. Keeping under control seven different typefaces and the work of 45 photographers both charms and surprises.