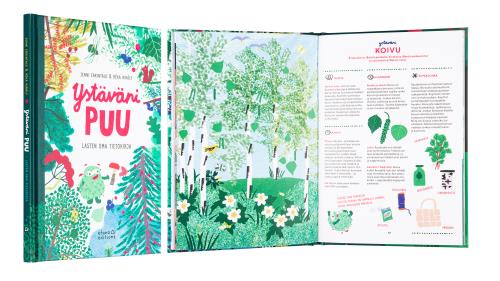 Jenni Erkintalo - Reka Kiraly
Ystäväni puu
Published by Etana Editions
Graphic design and reproduced by Jenni Erkintalo and Reka Kiraly / Etana Editions
Printed by Jelgavas Tipografija
Paper Munken Lynx FSC 170 g/m2
Typeface Larsseit
Textbook for children is delightfully loose, modern and informative, although slightly cumbersome. Detail-filled pages are at the same time readable and playfully warm coincideing with the fairytale illustrations. Children and grown-ups alike will enjoy this charming textbook.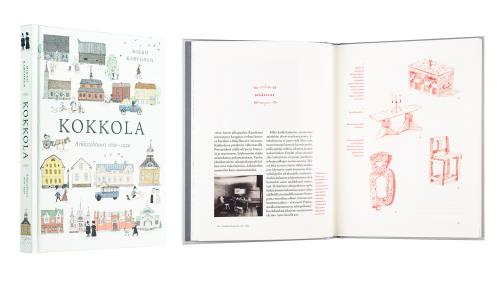 Mikko Karvonen
Kokkola: Arkkitehtuuri 1620-1920
Published by Self-published
Graphic design and illustration Elina Warsta
Photography Mikko Karvonen
Reproduced by Solmu Design Ay & Mikko Karvonen
Printed by Tallinna Raamatutrükikoja
Paper Munken Pure 120 g/m2
Typeface Adobe Jenson Pro
Sympathetic architecture book introduces the buildings in City of Kokkola and their history. With the solid binding and charming cover it's possible to forgive the miniature back cover typography. Layout is controlled and ties together the wide variety of pictorial in this textbook.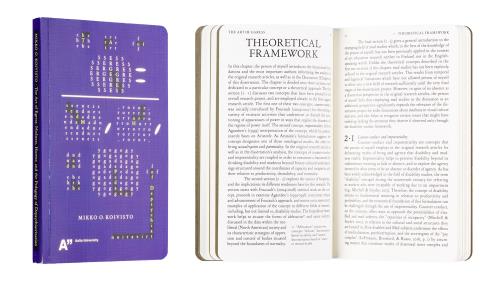 Mikko O. Koivisto
The Art of Egress: Madness, Horror, and the Pedagogy of Depsychiatrization
Published by Aalto ARTS Books
Graphic design Tuomas Kortteinen
Printed by Unigrafia
Paper Munken Pure 90 g/m2, Invercote 240 g/m2
Typeface Henry
For a Doctoral Thesis the form of The Art of Egress is quite unconventional. The layout is solid iron: well-designed and classical, but not dull. Also the typeface is perfect for its purpose.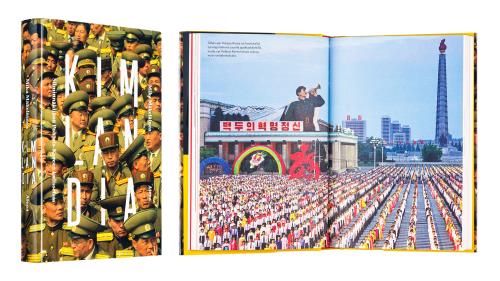 Mika Mäkeläinen
Kimlandia
Published by Atena Kustannus Oy
Graphic design Ville Lähteenmäki (book block), Jussi Karjalainen (covers)
Photography Mika Mäkeläinen
Reproduced by Timo Björninen
Printed by Livonia Print
Paper Munken Pure 120 g/m2
Typeface Minion, Alternate Gothic
Kimlandia is a delightfully fluid parcel of information, professionally designed and cleverly packaged. Reading is paced with meticulous detail and plentiful pictorial.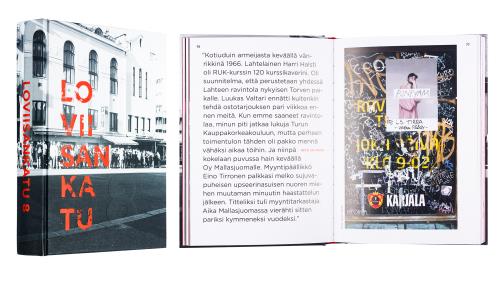 Tapani Ripatti - Markku Koski - Hannu Kilkki
Loviisankatu 8
Published by Tapani Ripatti and Seppo Kilkki
Graphic design and reproduced by Marion Robinson and Minttu Mäkinen
Printed by Painotalo Plus Digital
Bound by Finnreklama
Paper Fedrigoni X-Per White 120 g/m2, Fedrigoni Arcoprint Milk 120 g/m2
Typeface Chronicle, Gotham, American Typewriter
Loviisankatu 8 is a thorough look into the colourful history of a landmark house in Lahti. Taste of life is present in the rough pictorial collected from family albums and archives. Skillful design compiles the mixed contents into a complete, faithful weft.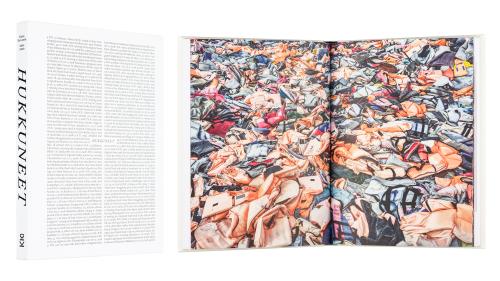 Taina Tervonen - Anna Autio
Hukkuneet
Published by Kustantamo S&S
Graphic design Anna-Mari Tenhunen
Photography Anna Autio
Reproduced by Petri Kuokka / Aarnipaja
Printed by Otavan kirjapaino
Paper Edixion Offset 120 g/m2
Typeface William Text Pro
A long list of the refugees who died on their journey to Europe starts off filling the cover, continues through flyleaf all the way into the pages. The tightly typeset list is shockingly long. This book gives voice to those refugees through the rescue professionals of the Mediterranean, and the sparse minimalism in both the design and the photography is respectful.